There is nothing easier than to verify your identity on Konto.com! We prepared for you step by step instructions no how to have a seamless onboarding on our crypto platform.
After you created your account, on the home page, you will have a "Verify My Identity" button.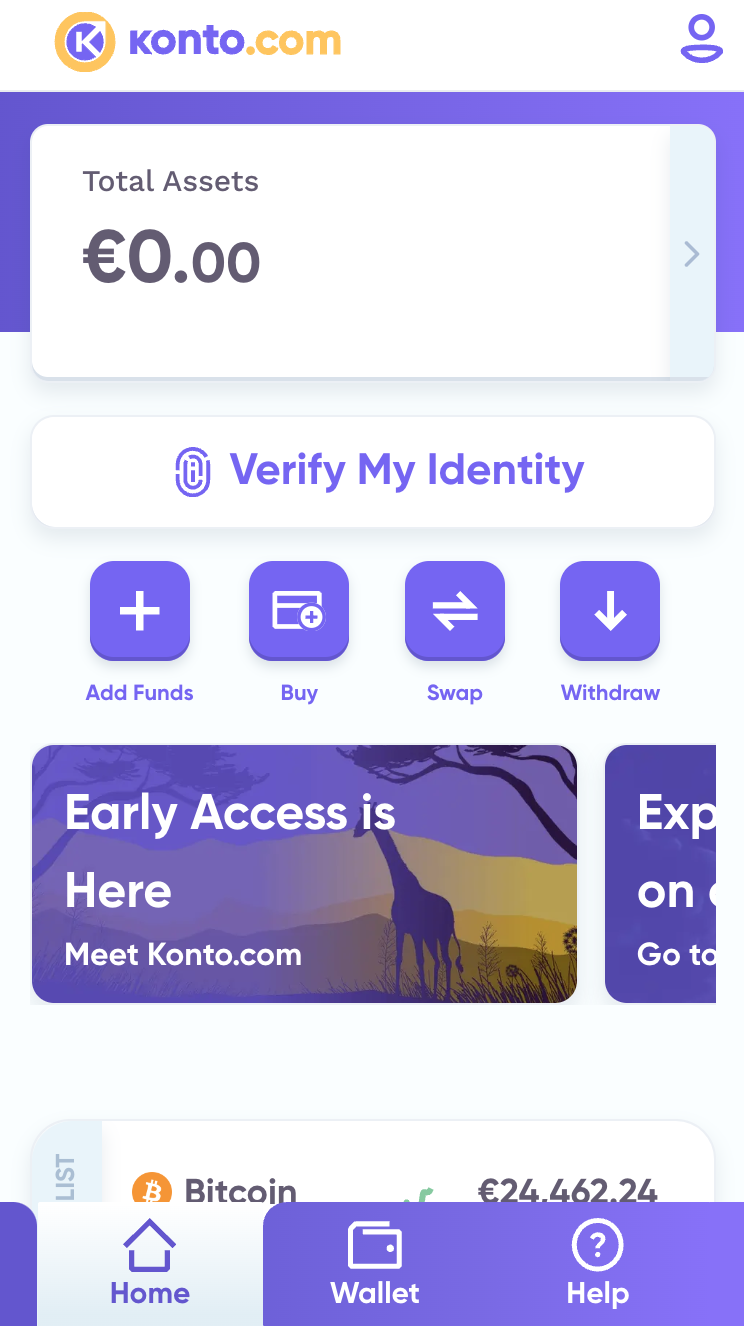 When you click on "Verify My Identity" you will be prompted with a new window where you will have to complete your personal information. Don't worry, we take really good care about your privacy and personal details!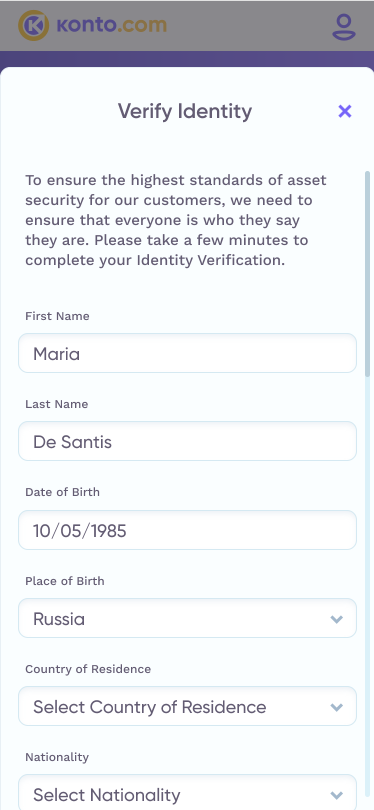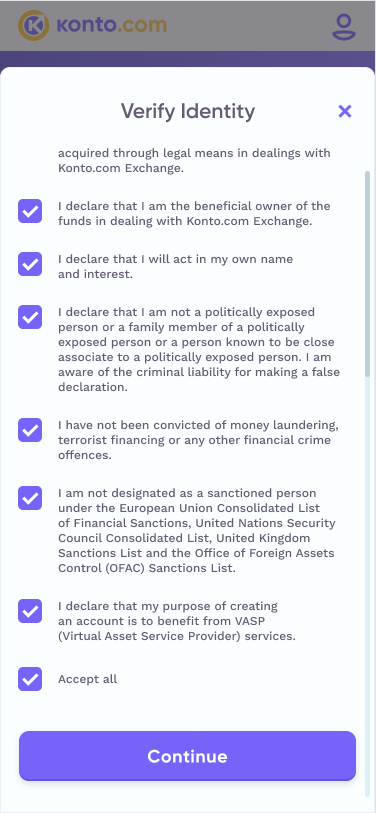 After you completed everything, click on "Continue", and our trustworthy partner Veriff will take care of the next few steps.
We need 2 pictures from you: one with your ID card or Passport, and a Selfie!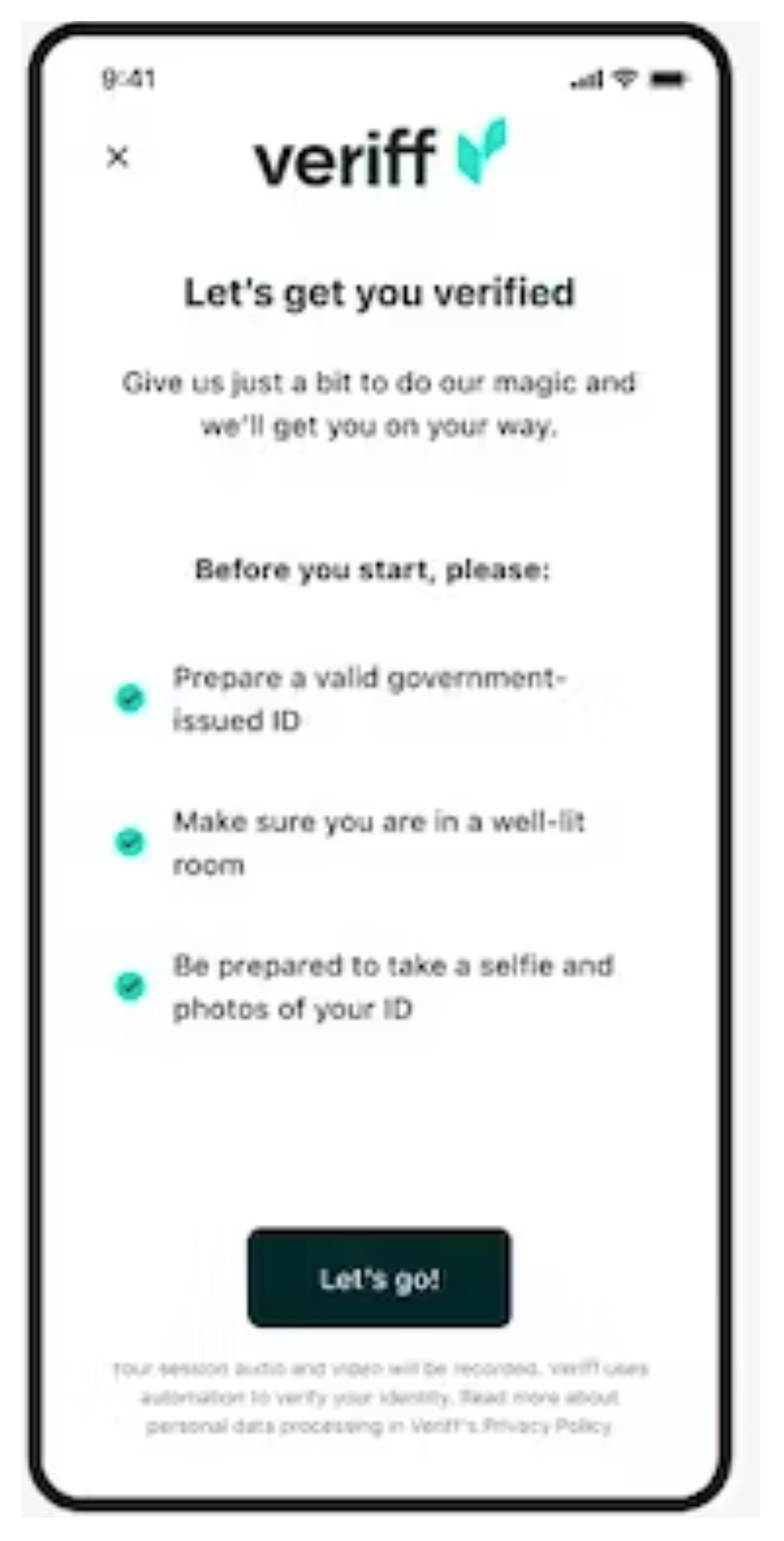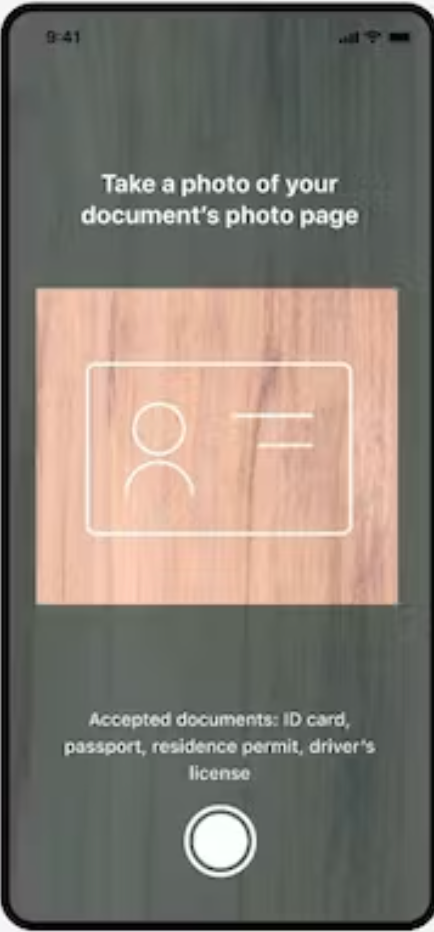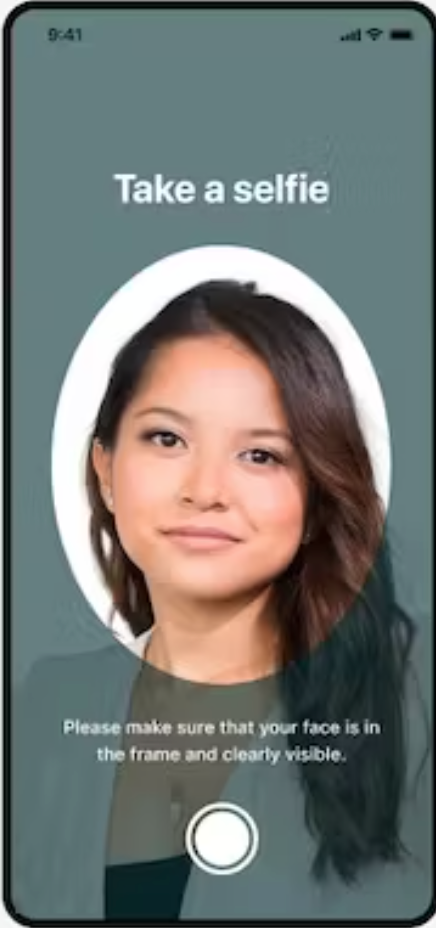 Typically, the verification process should be quick, usually taking just a few minutes. However, during peak times, it might take a bit longer to process. If you encounter a delay, please don't worry; it doesn't necessarily mean there's an issue with your application.
When your verification was completed you will receive an email like this: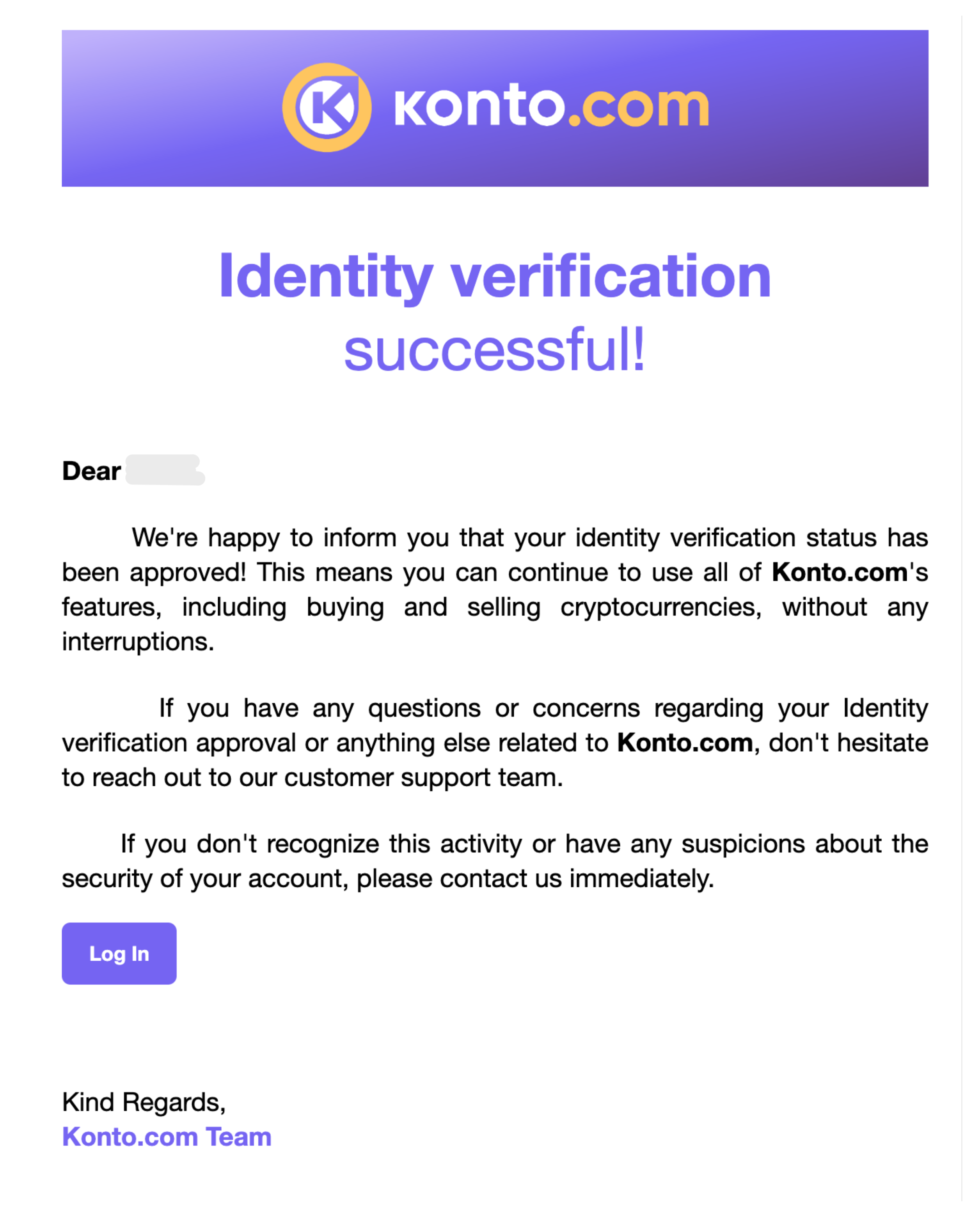 Your identity is verified and you are ready to enjoy the crypto world!
If you encounter any issues along the way, don't hesitate to contact us via chat, email at support@konto.com or fill in this form.