Click on Buy on the home screen.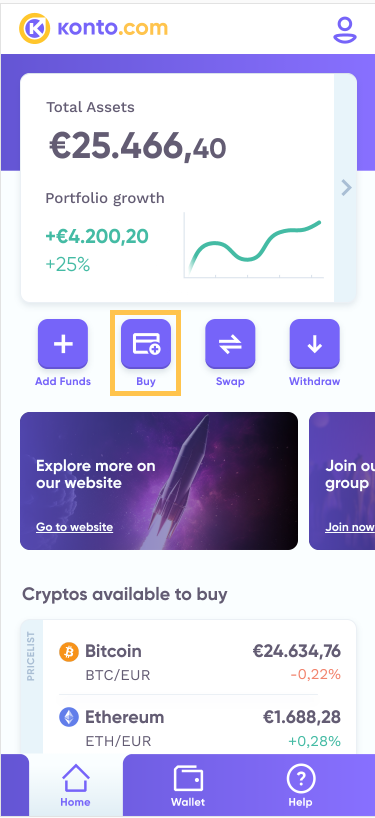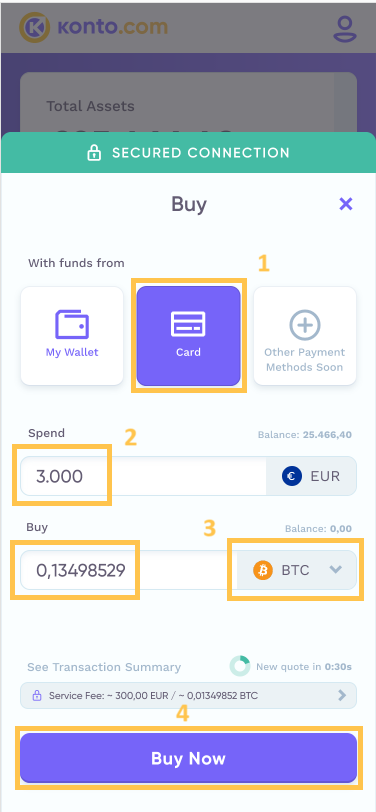 In the Buy menu select Card, input the amount you want to Spend, select the Coin you want to Buy- on the left you will see how much you will receive, and then click on Buy Now. Next you will have to enter your card details. Make sure everything is correct, and when you're ready click on Pay.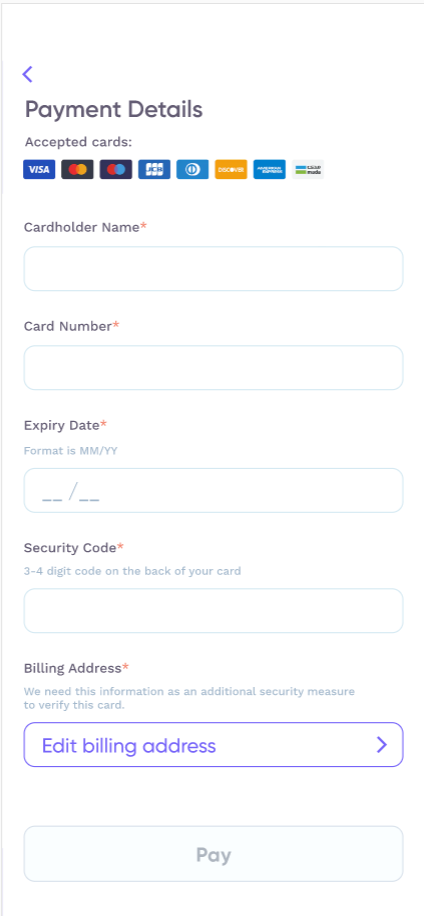 Congrats! You just bought your first crypto!