We take the security of your funds very seriously, so if you haven't used the bank account on Konto.com before, you will have to first confirm your Bank account by making a deposit of minimum 3 EUR.
More about Confirm your Bank account here.
To withdraw cash, click on the Withdraw button on the home page. For withdrawing EUR, select Cash.
You will then need to enter the Amount you want to withdraw. Your confirmed Bank Account will auto populate. Lastly, click on Withdraw.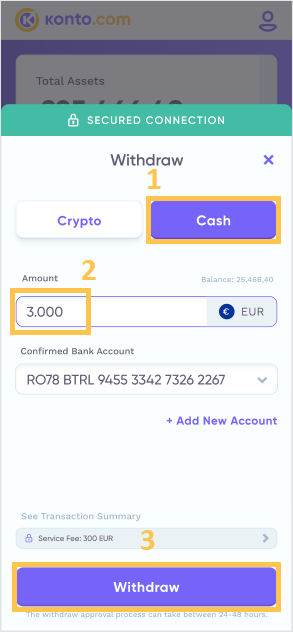 Please bare in mind that the withdraw approval process can take between 24-48 hours. After that, the bank transfer deposits/withdrawals of funds are carried out in four banking days and depending on bank processing rules.